Invite friends and win €5
Uma mão lava a outra: Invite friends to open an account!
You get €5, they get €10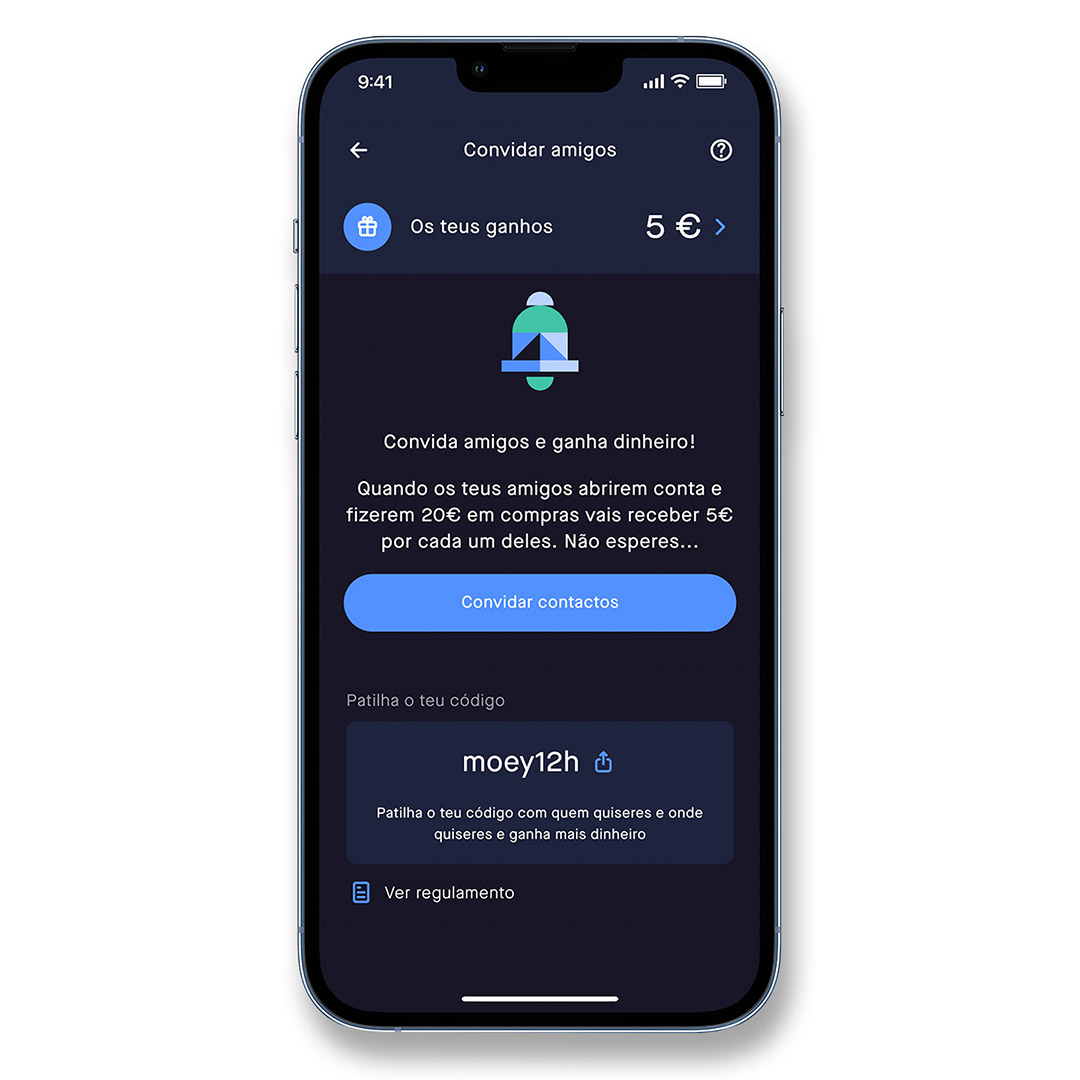 Invite your friends to open a moey! account
Go to Settings in your moey! app and click on Invite Friends. At that point you will have to accept the campaign rules, and after that you can invite all the friends you want to open a moey! account.
See the rules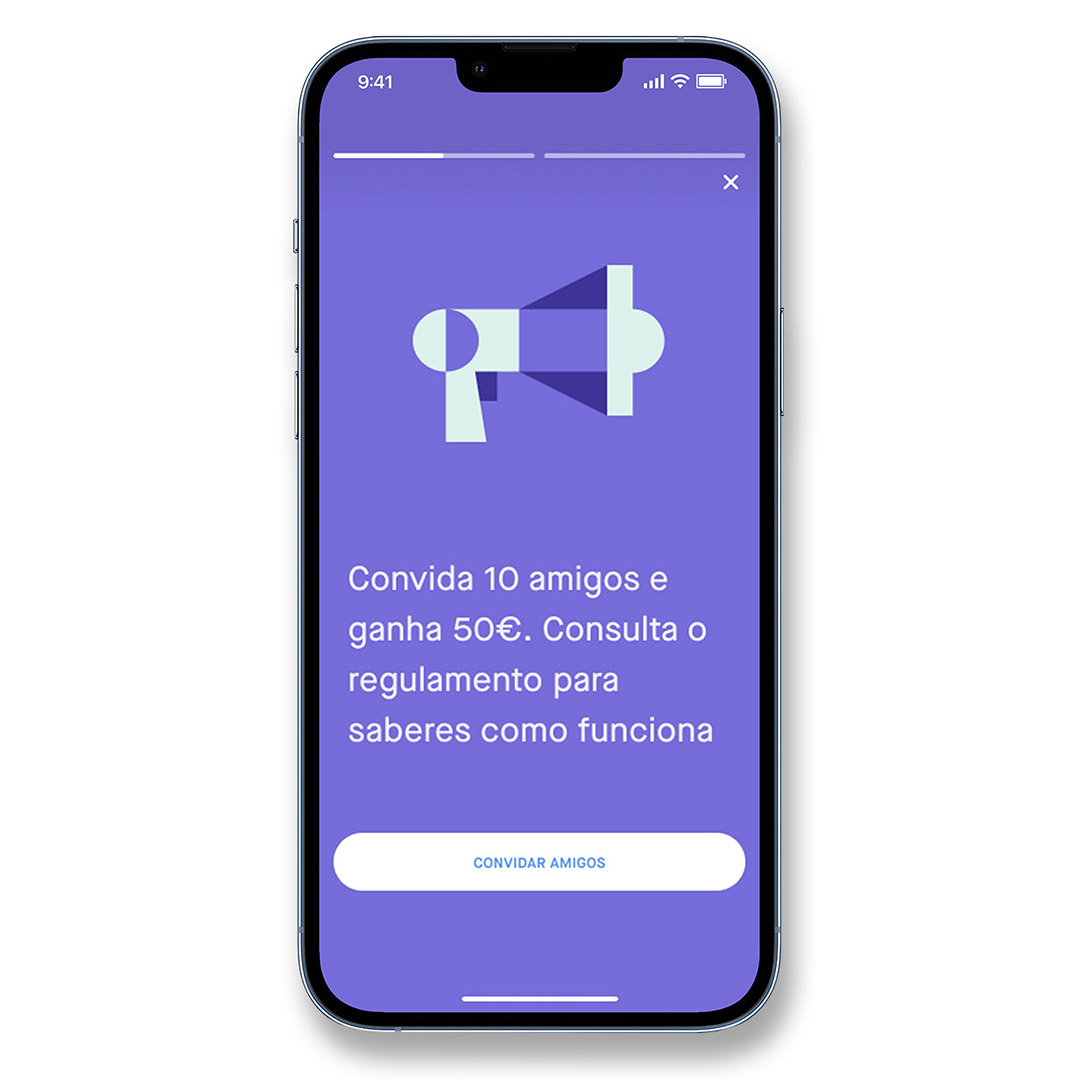 Accept the invitation and start winning
Just click on the link you received from your friend and enter the cell phone number you want to associate with your moey account! From there, you are registered right away and then you have 30 days to open an account.