Track Your Carbon Footprint
The only bank account in Portugal to give you an estimate of your Carbon Footprint
Open Account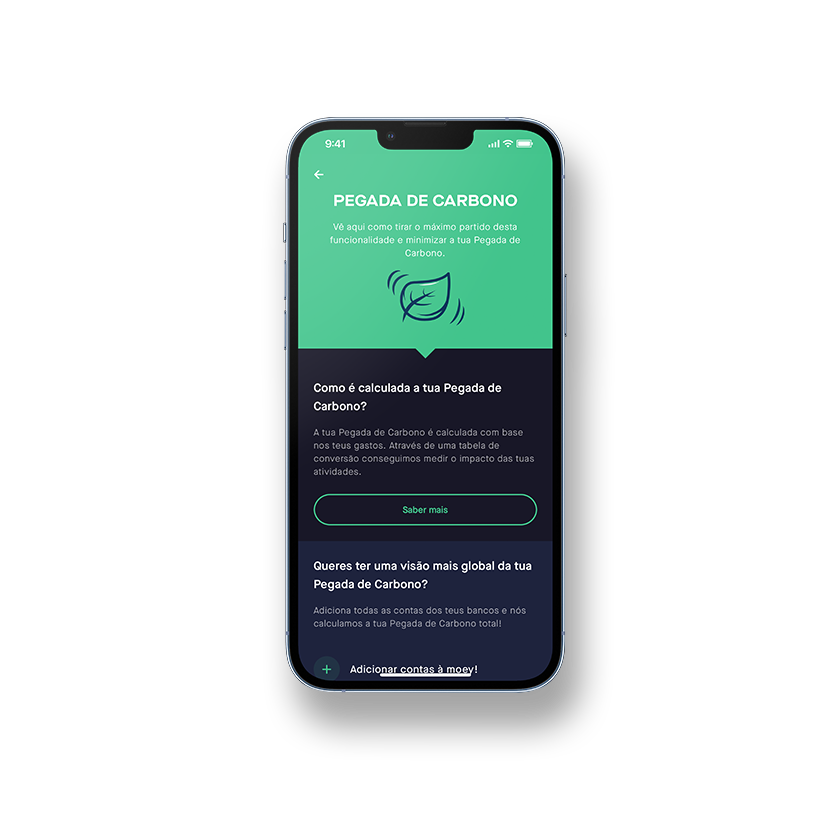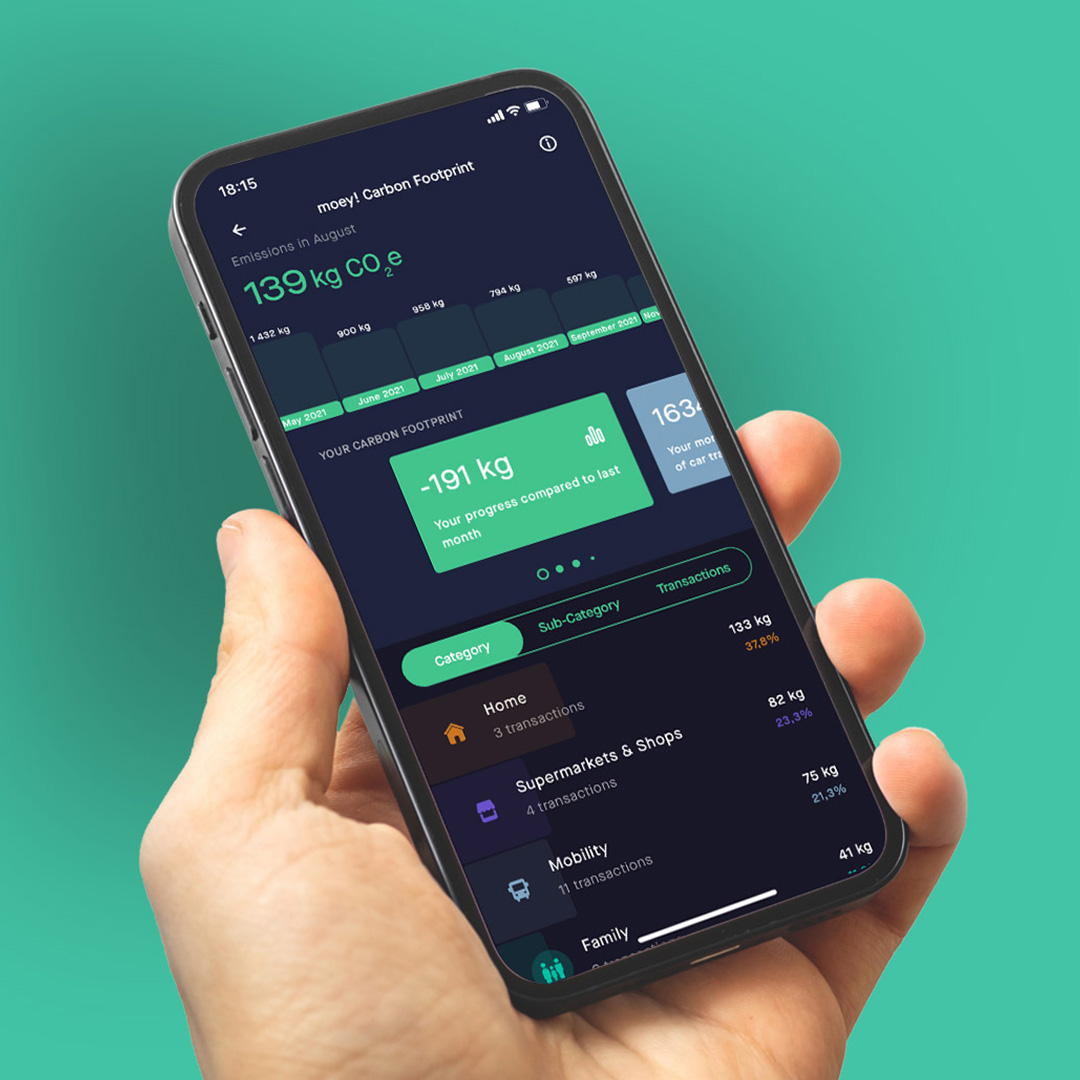 Track the Carbon Footprint estimate
According to the categories that are assigned to your expenses, either by monthly total or by category, you get an overview of the impact of your activities on the planet.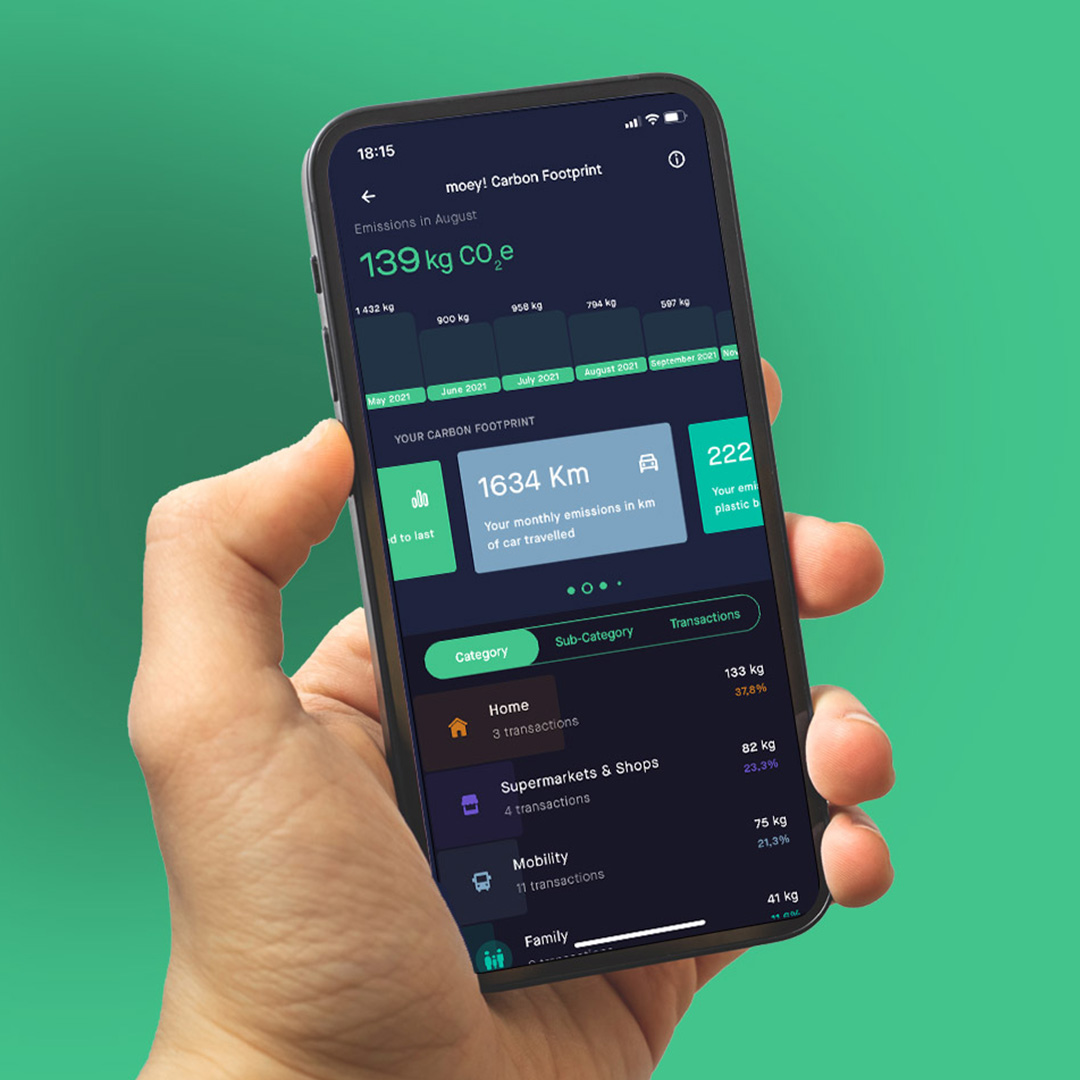 Know which of your expenses have the most impact on the planet
Understand what is the estimated translation of your spending into miles traveled, plastic bags, and trees cut down.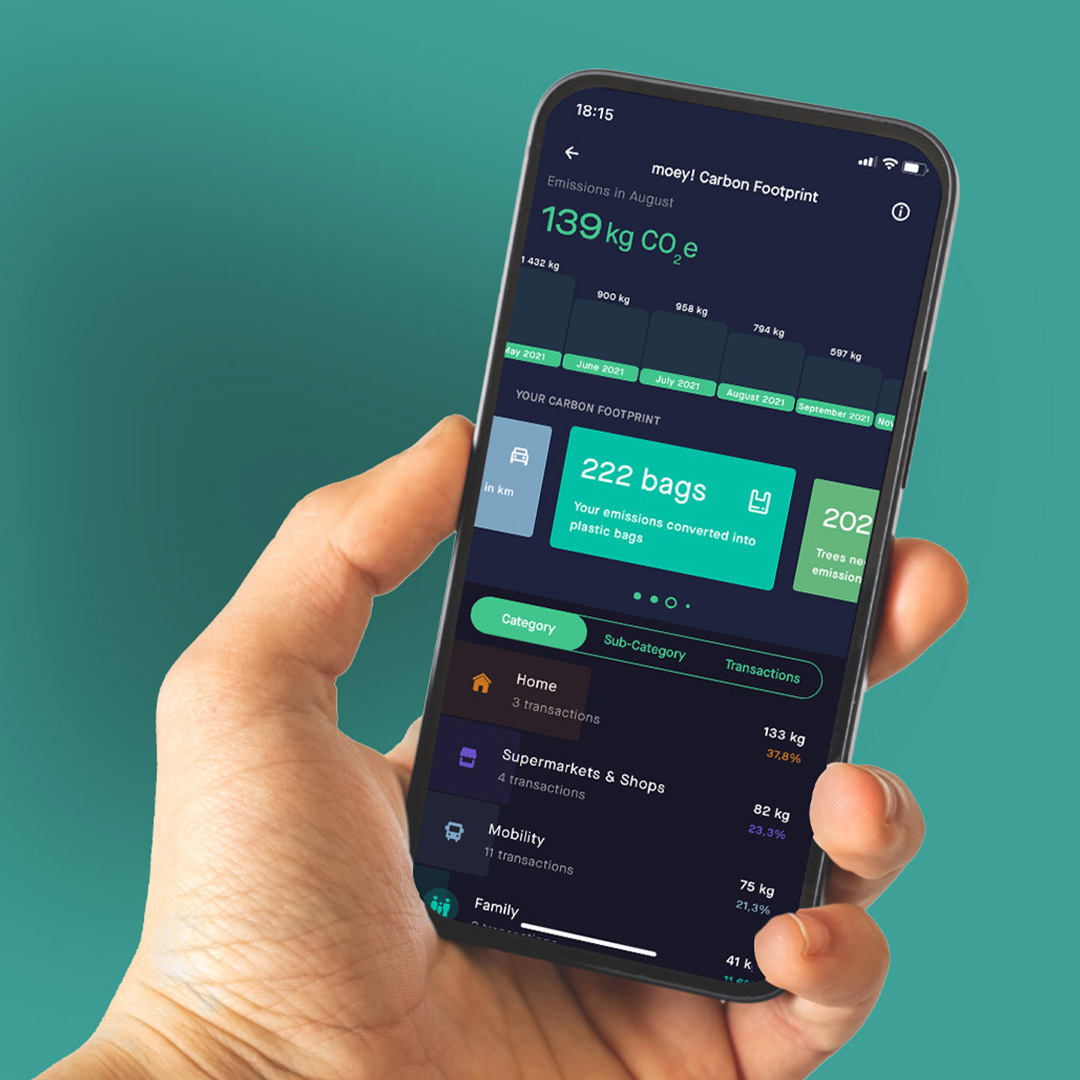 Analyze the CO2E emissions of your expenses
In the moey! app you can see an estimated Carbon Footprint, by transactions, categories and by months, which is displayed in kgs of CO2e (carbon dioxide equivalents). This estimate is calculated exclusively based on the spending category of your transactions.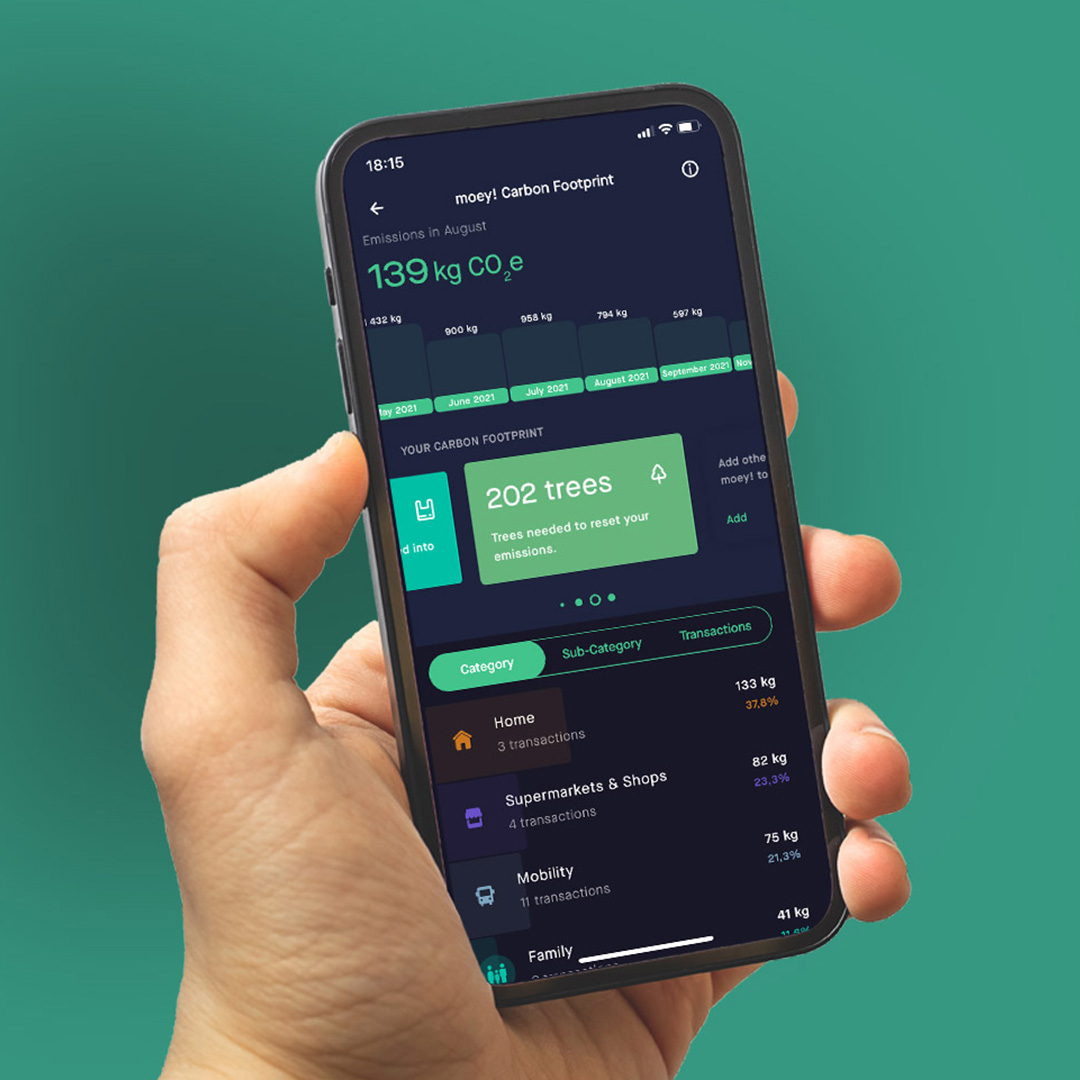 moey! Green helps you to become greener
Get access to several tips to become more eco-friendly, which can help you change some of your habits.
Learn more about the moey! Carbon Footprint