Fully secure
and controllable via the app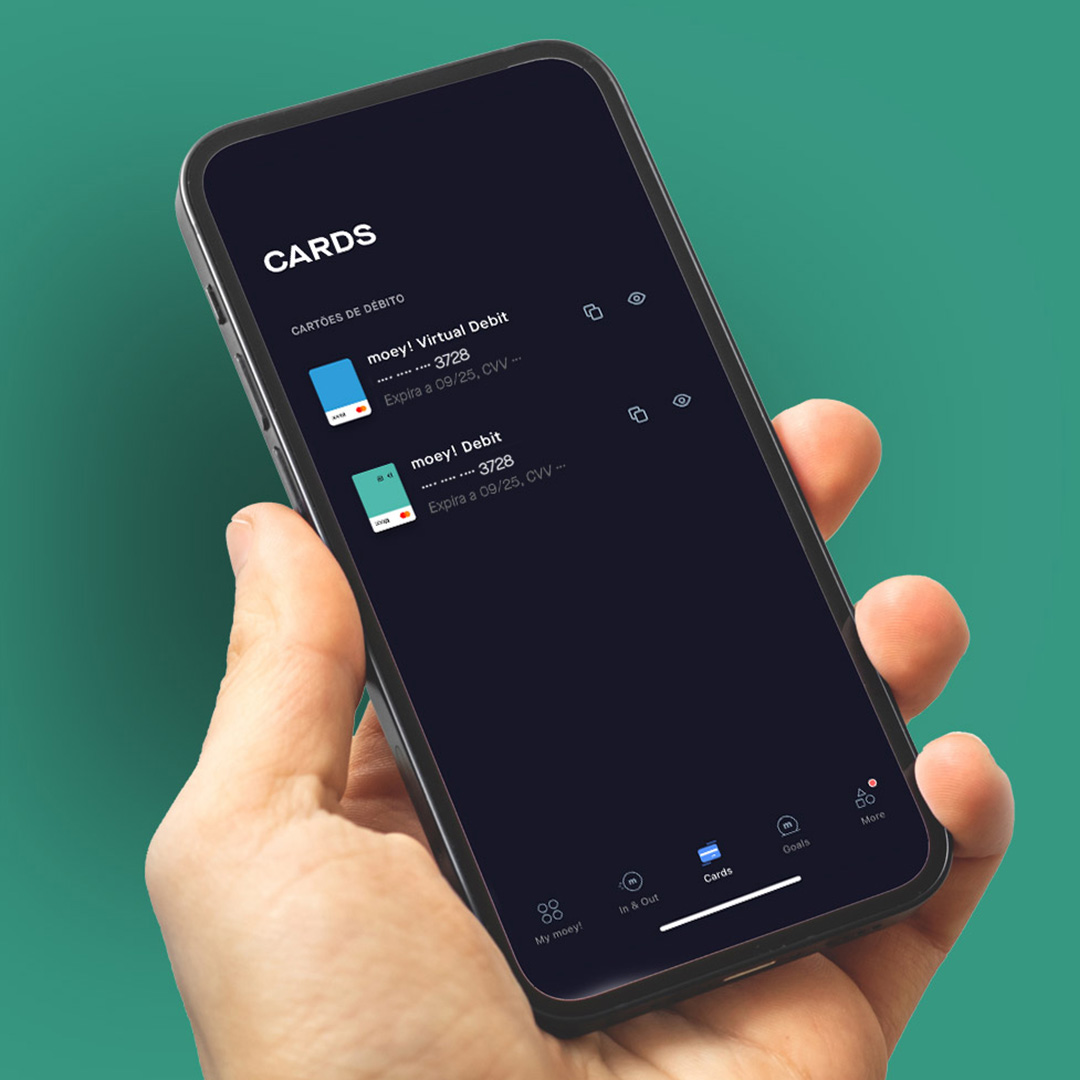 Break with the traditional also in your wallet
moey! is a very different bank account and for that reason, it's the only one in Portugal with a very unique card.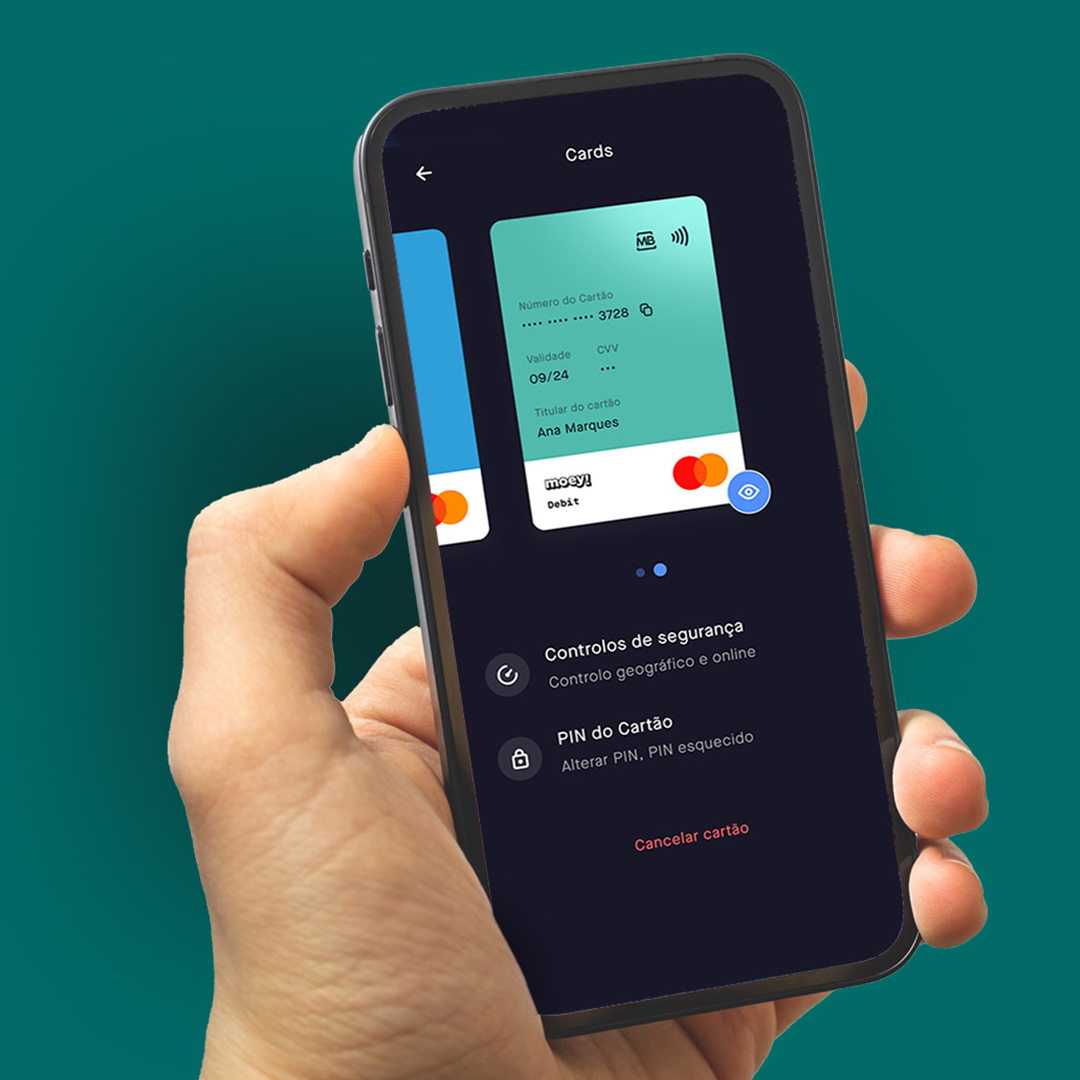 Use your moey! card wherever you want
Once you have your card, you can use it at any ATM in Portugal and abroad, maintenance-free and contactless. Just pull over and pay.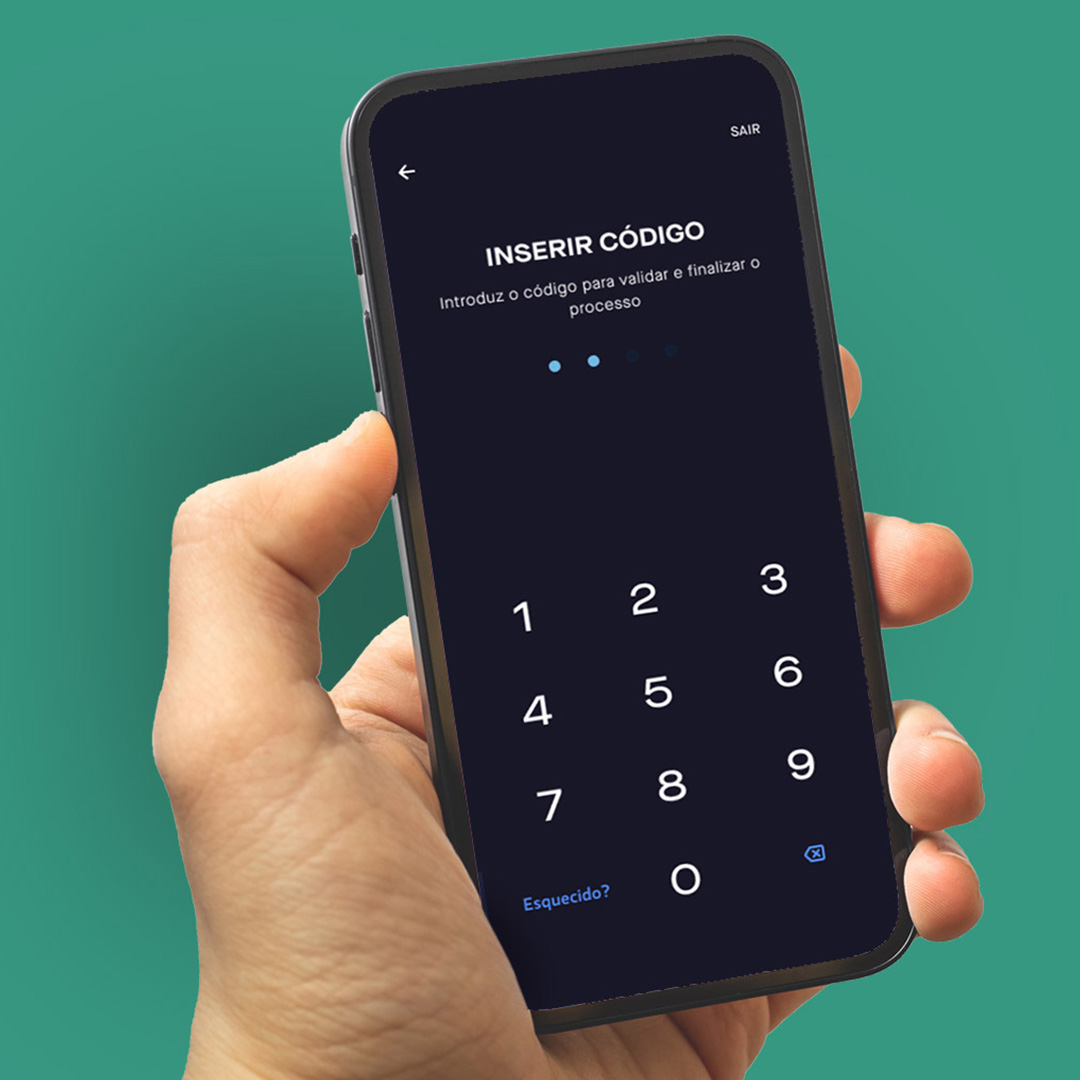 Get your pin by SMS
Forget about little cards and sealed envelopes. With moey! your pin is automatically sent by SMS. And if you happen to forget it one day, you can retrieve it quickly through the app.
Control your cards
with total security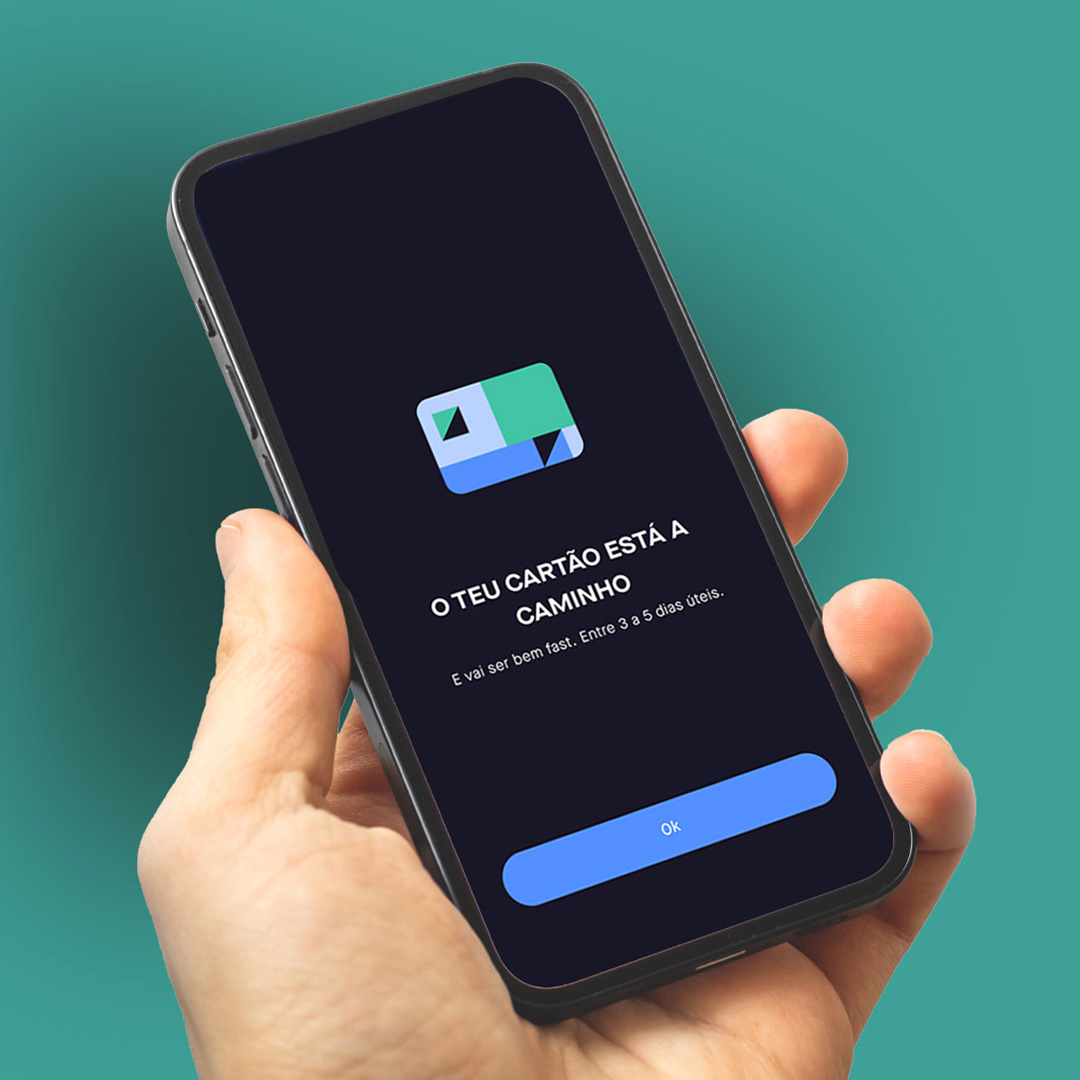 Cancel and order new cards directly in the app
Whether you lost it, got stolen, or any other reason, you can quickly cancel the cards in the app and order new ones. Choose in which areas of the world you can use the cards or if you want to use them for online purchases, always with strong authentication.