Fully secure
and controllable via the app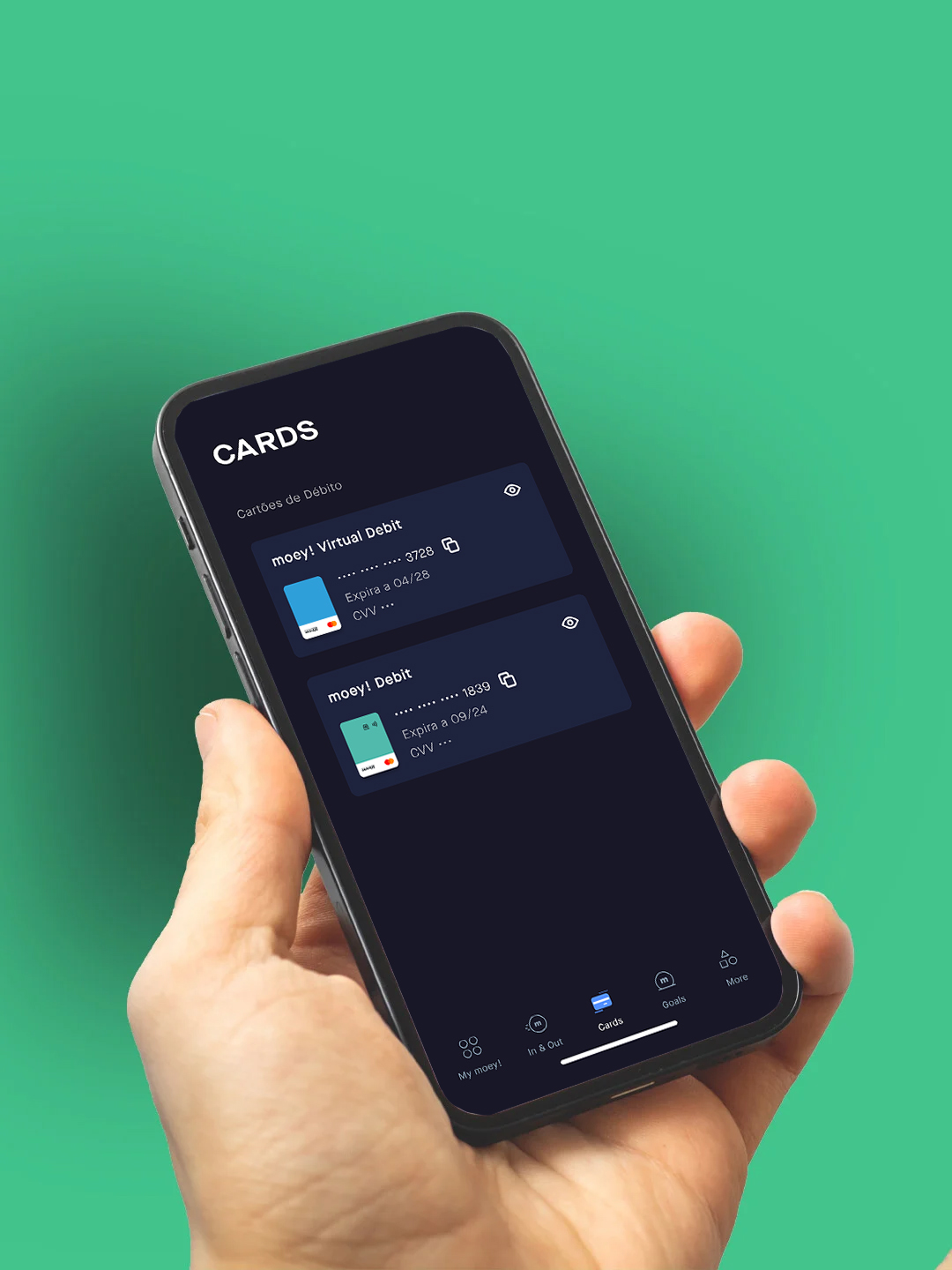 Free debit card
Order your first debit card without any cost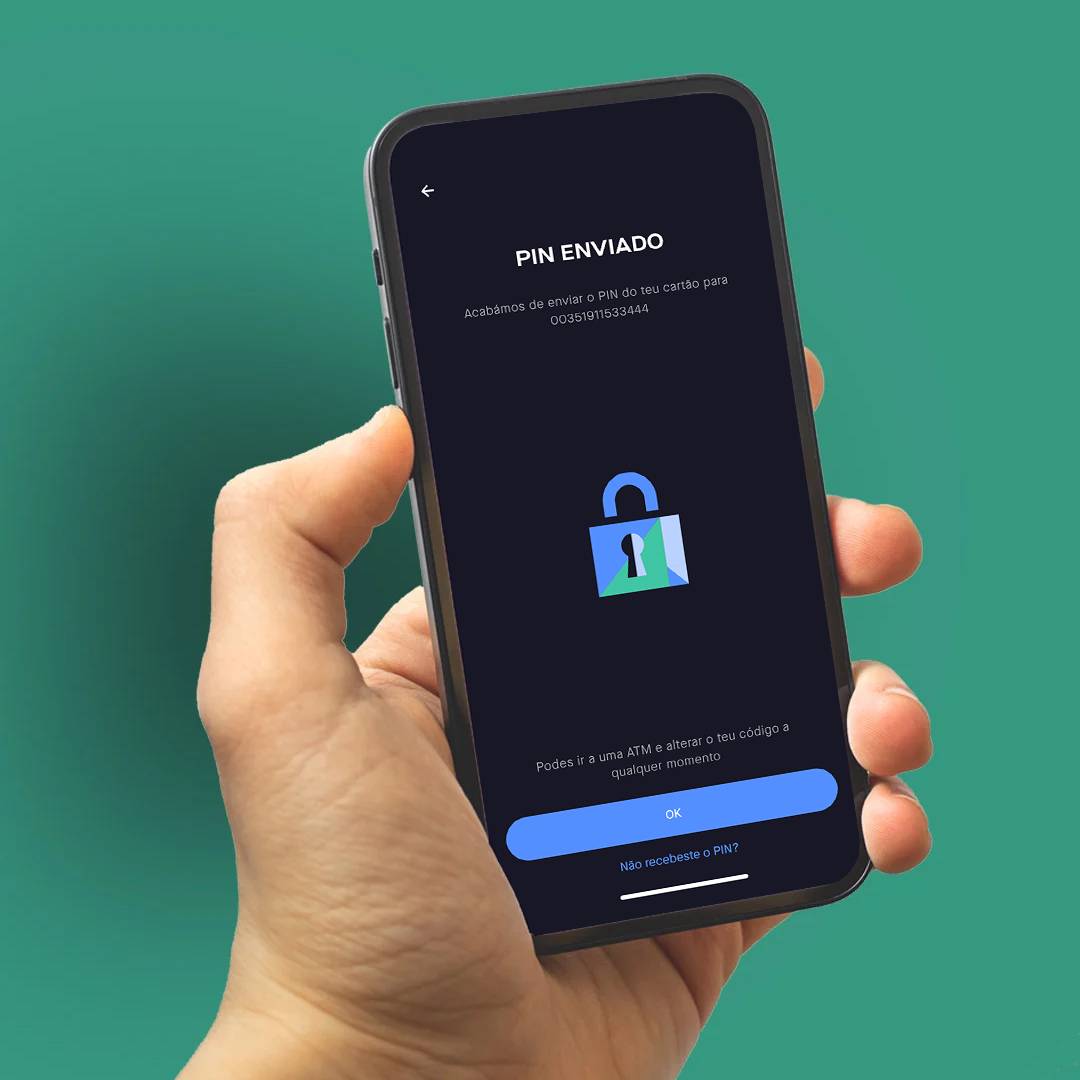 Receive your card pin code by SMS
Forget the letters and sealed envelopes. With moey!, your pin code is automatically sent via SMS and if, by any chance, you forget it one day, you can retrieve it quickly through the app.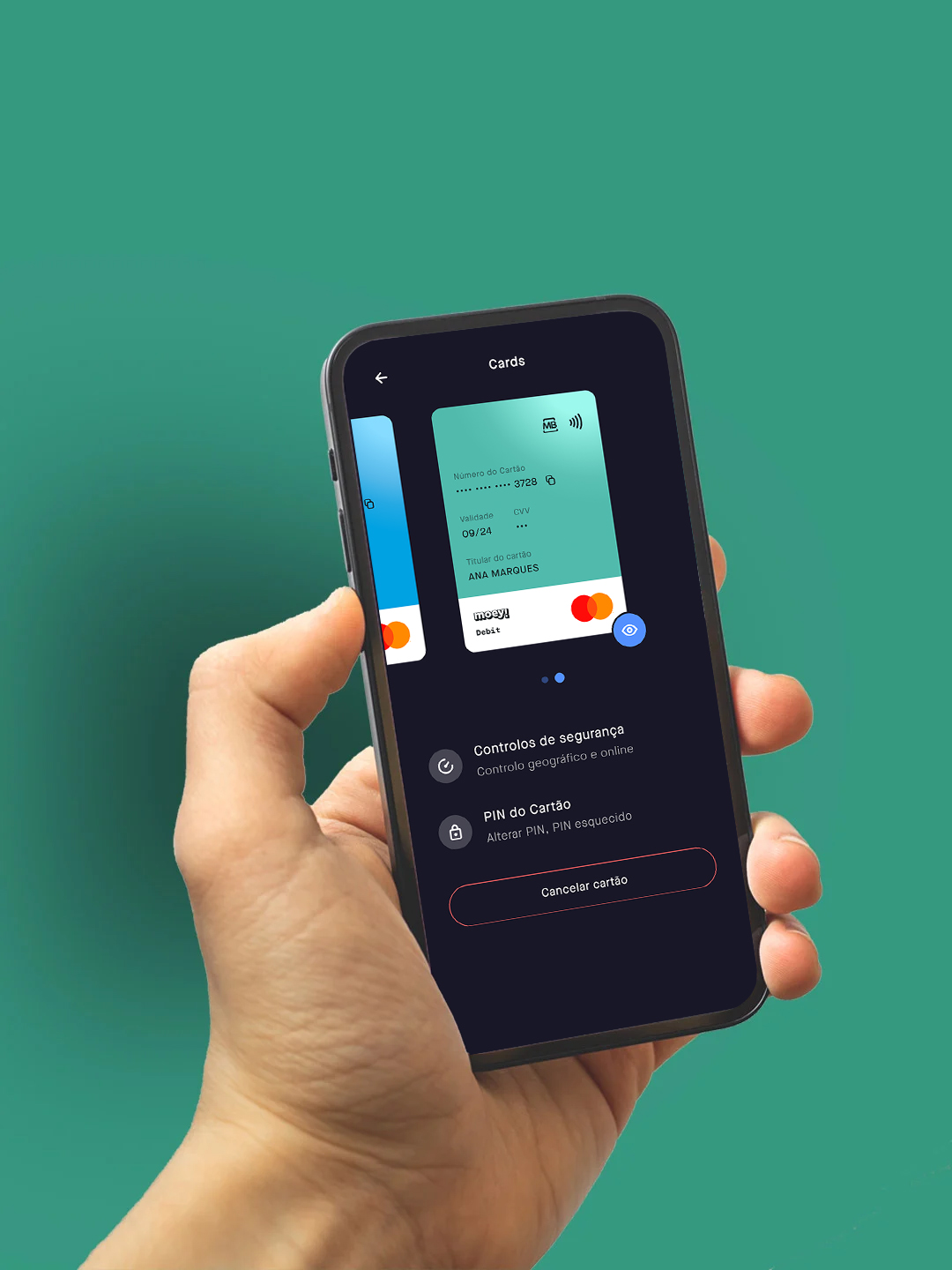 Pay with your card wherever and however you want
Pay with your moey! card anywhere in the world, in Portugal or abroad, and use contactless to make it easier - just pull over and pay.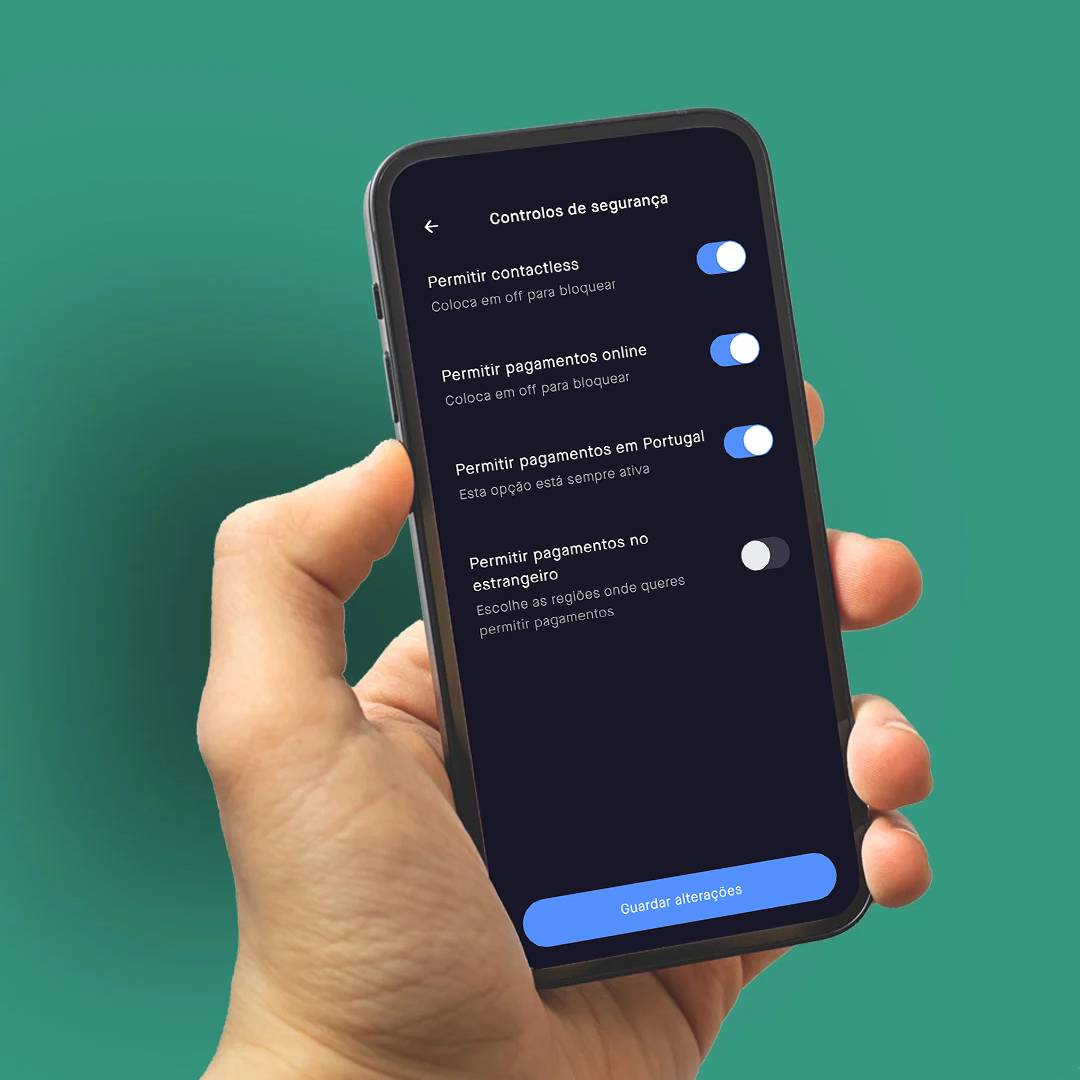 Manage your card with total autonomy
You can cancel it if necessary, order a new card, and even set geographic limits and online payments - all these in your moey! app
Control your cards
with total security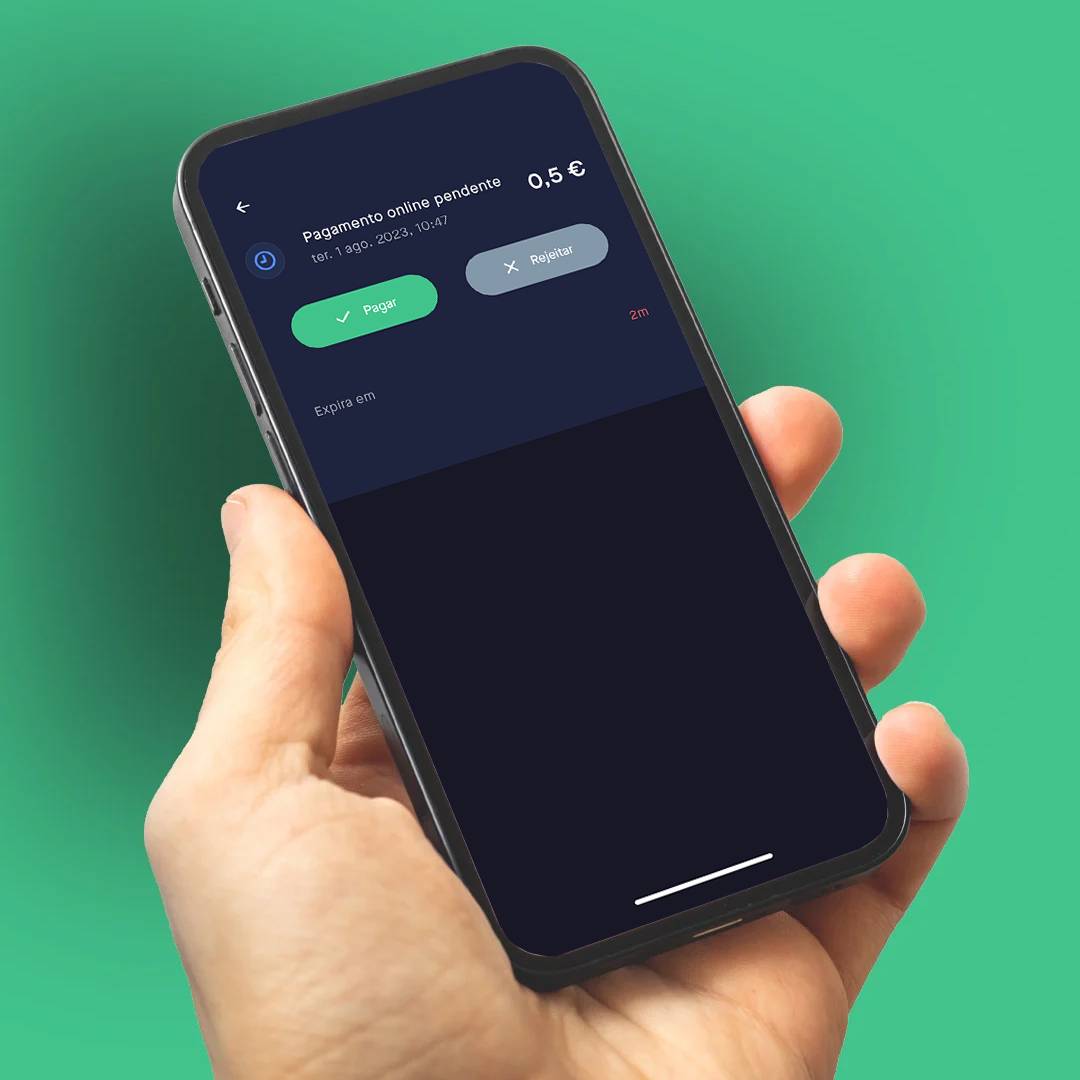 Secure your online purchases with strong authentication
Make your purchases online with complete security through the 3D Secure Protocol, with two-factor validation.