Travel Insurance
While planning the trip of your dreams, let moey! will take care of your insurance
Open Account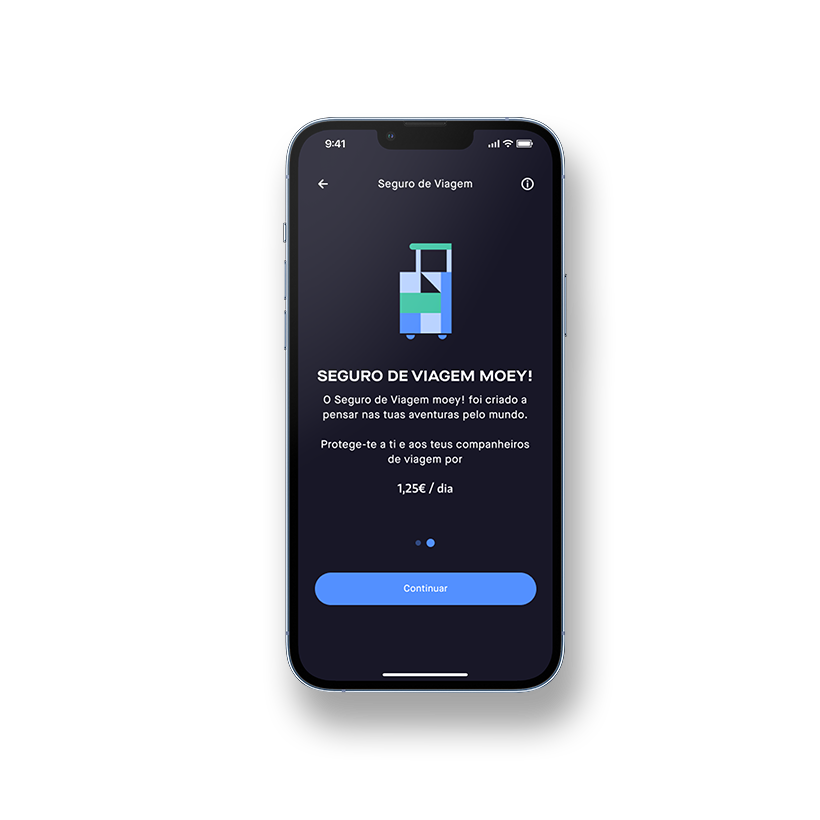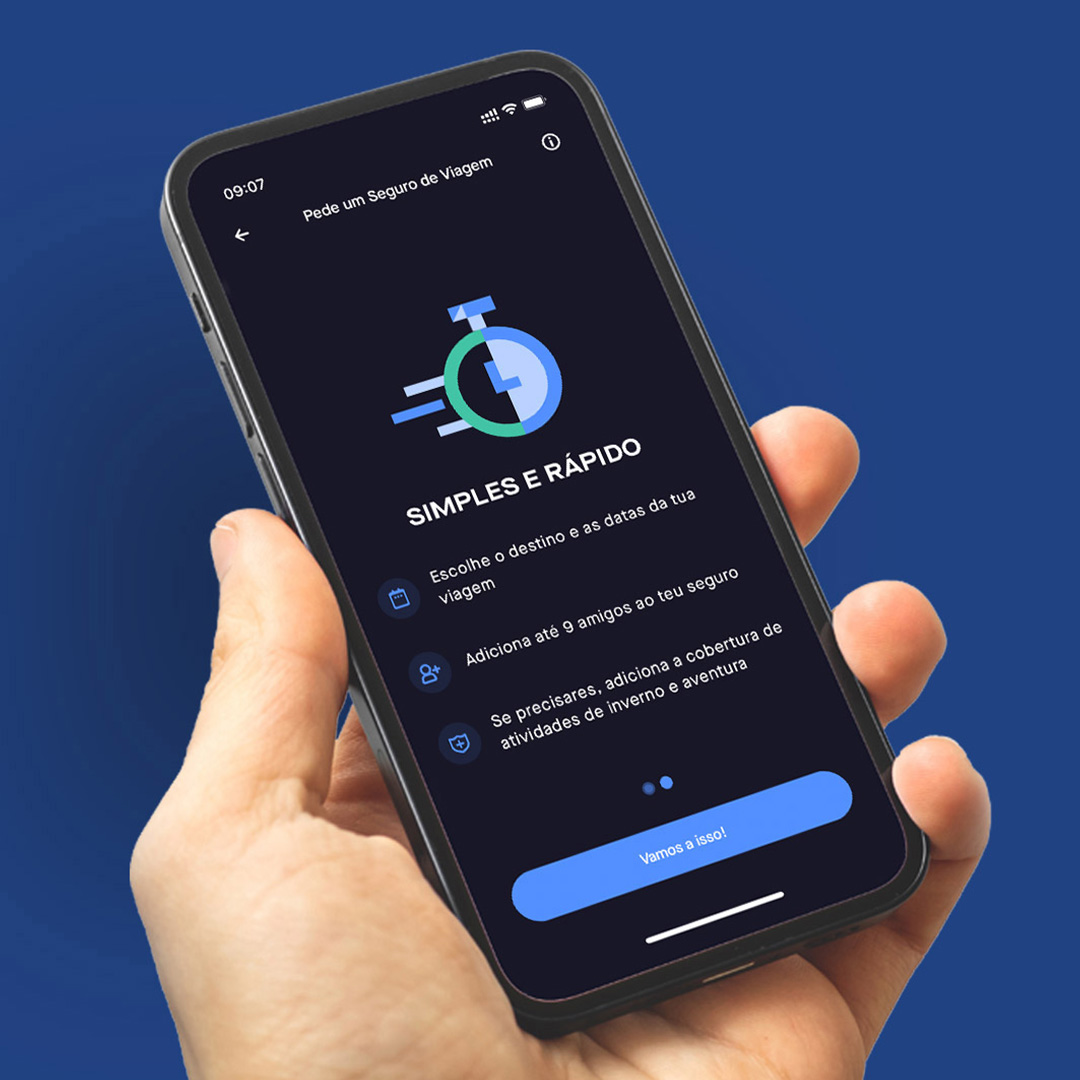 Subscribe easily
Get your Travel Insurance simply, quickly and without paperwork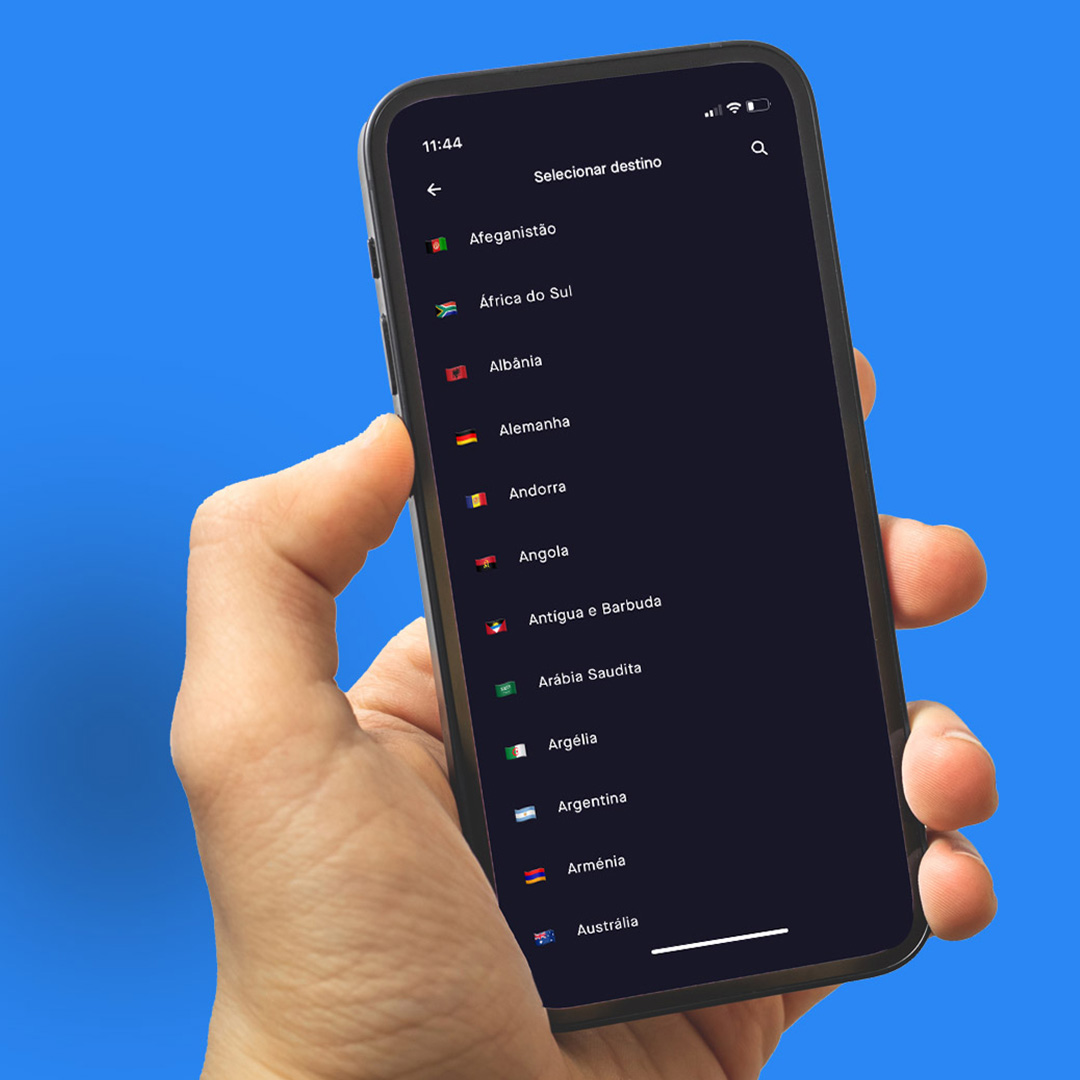 Travel without limits
Use your insurance in Portugal or any other country in the world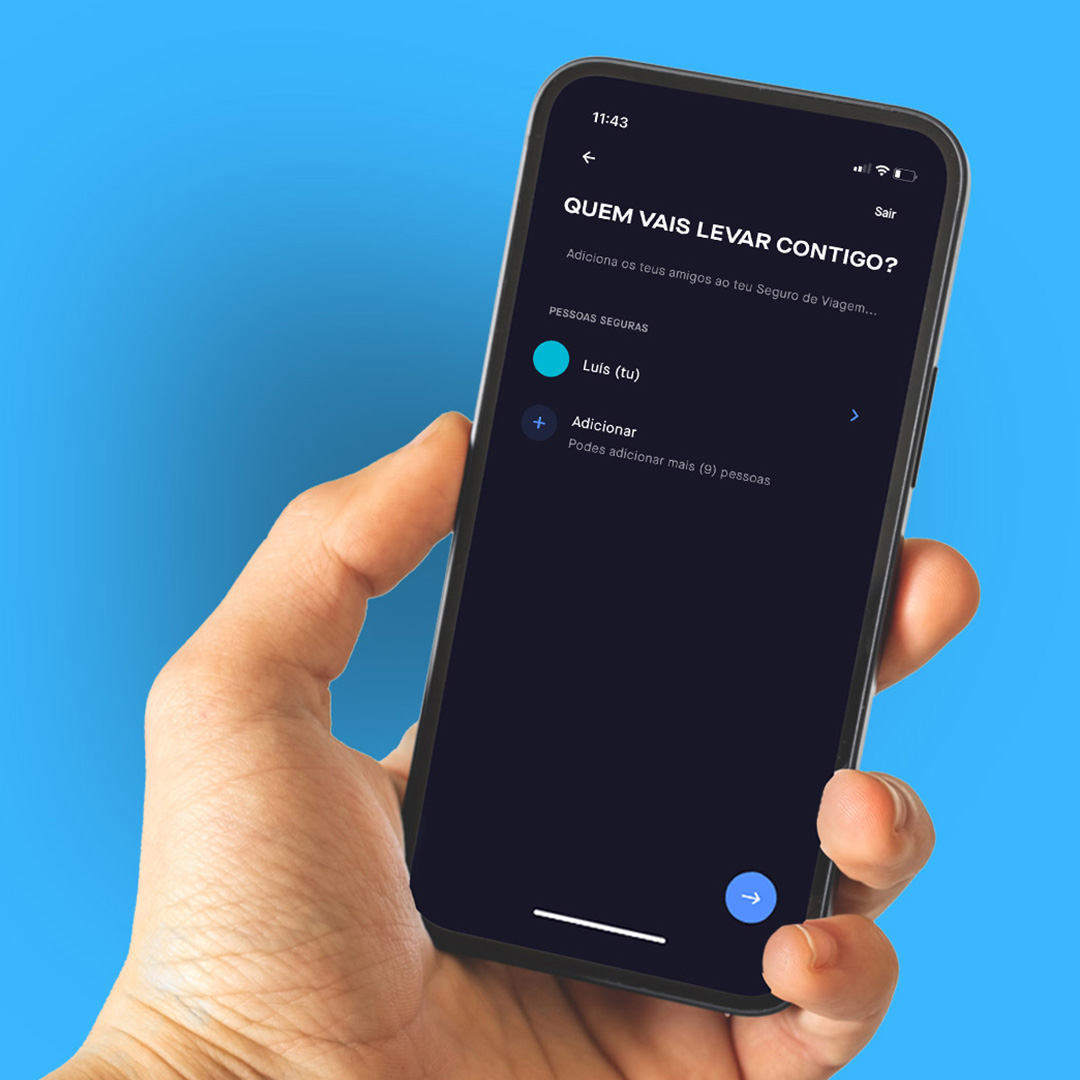 Gather friends
Add up to 9 friends to your Travel Insurance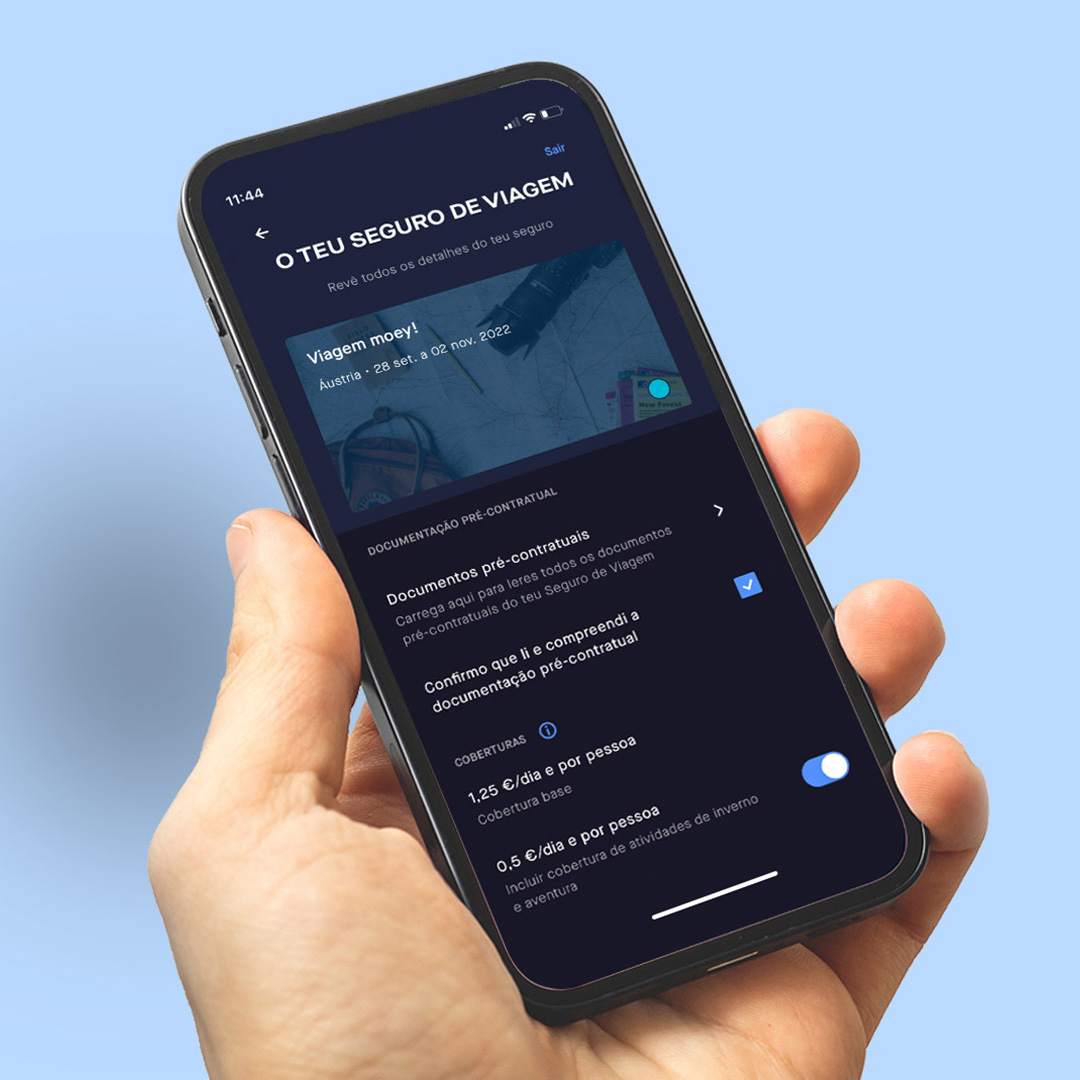 Activate extra coverage
Activate coverage for winter and adventure activities
Travel the world without worries
In the APP, click on "More"
Go to "More" > "Travel Insurance"
Tell us what your destination is and add extras
Tell us where you are going and for how many days. If you want, add the friends traveling with you to your insurance (up to 9)
Select coverage type
Tell us if you want to include coverage for winter and adventure activities
And that's it
Ready to go with your Travel Insurance!
Frequently Asked Questions
Notes
This information does not dispense with the need to consult the legally required pre-contractual and contractual information.

This insurance is a product of Crédito Agrícola Seguros - Companhia de Seguros de Ramos Reais, S.A., distributed through Caixas de Crédito Agrícola Mútuo ("CCAM") and Caixa Central - Caixa Central de Crédito Agrícola Mútuo, CRL, ("Caixa Central"). CCAMs and Caixa Central are authorised by the Autoridade de Supervisão de Seguros e Fundos de Pensões (ASF) to perform insurance mediation activities in the non-life insurance field in their capacity as insurance agents (as confirmed by the Authority, in particular in its website www.asf.com.pt). As insurance agents, CCAM and Caixa Central are not authorised to sign contracts or receive premiums in the name of the Insurer and do not assume the coverage of risks.
Documents
See more information about moey! Travel Insurance: Condições Gerais and DIPS.