Make your savings grow
Turn the value of the MOCHE mobile plan into cash and extend your mobile data package
Turn the value of the MOCHE mobile plan into cash and extend your mobile data package
Check here how to participate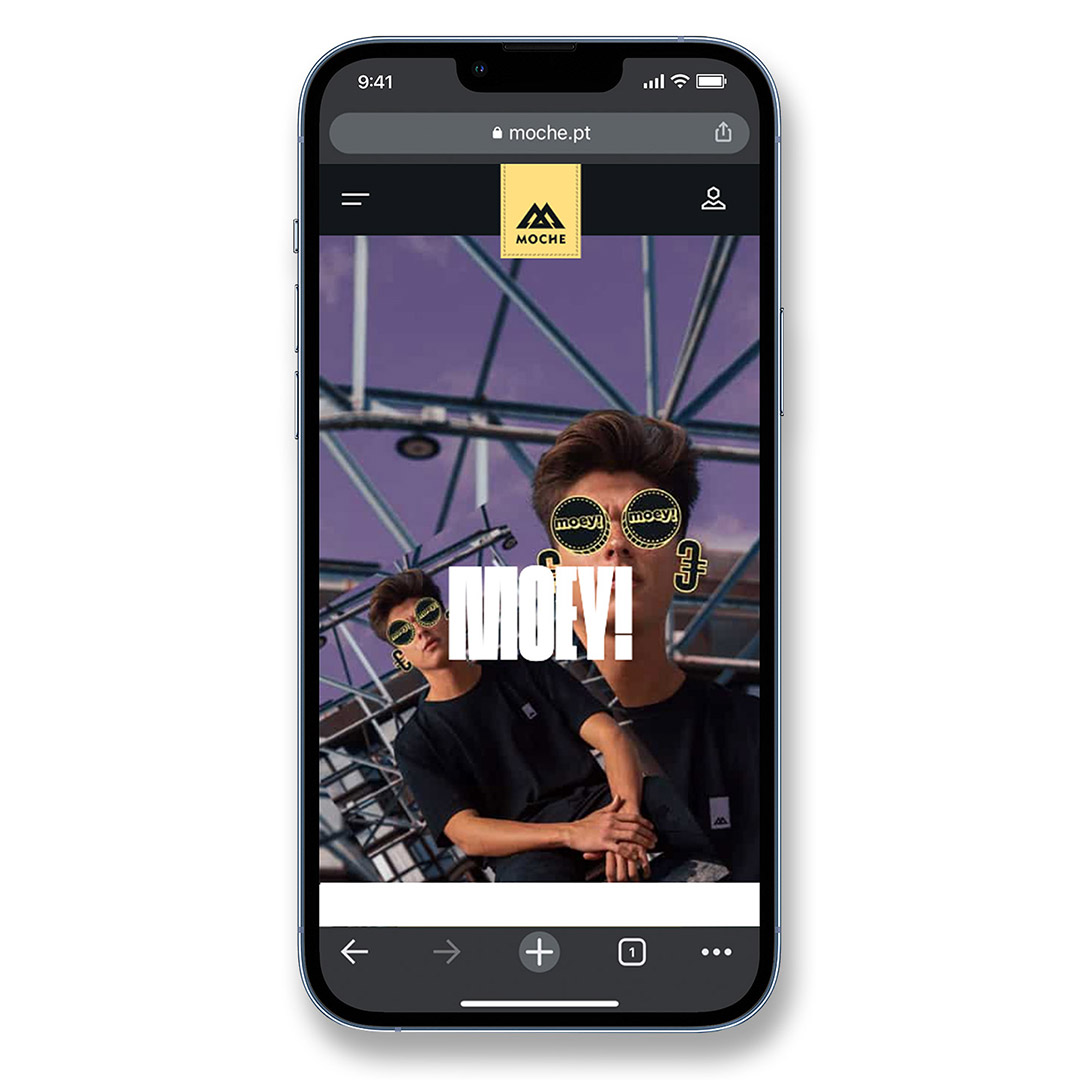 Make your savings grow by paying your MOCHE mobile plan
If you are a MOCHE customer, pay your mobile plan with your moey! account and receive 5GB of mobile data + 15€ in your account.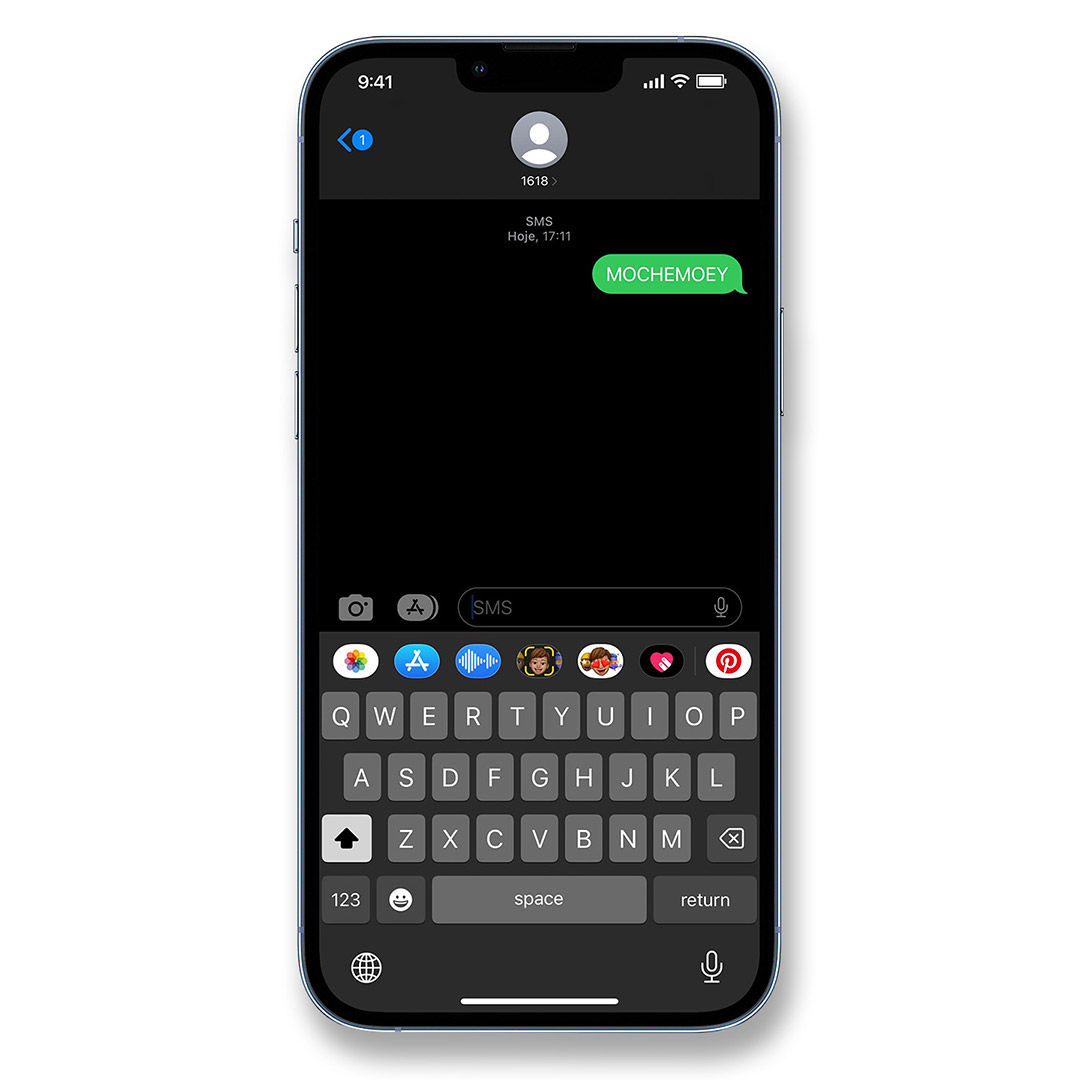 How to participate?
To receive your reward, follow these steps:

1. Make sure you are a MOCHE customer with your top-up mobile plan
2. Register for the campaign by sending a free SMS to 1618 with the text 'MOCHEMOEY'
3. Make sure you pay your MOCHE mobile plan with moey! If you are not yet a moey! customer, install the app and open your account in minutes
4. You will receive an additional 5GB MOCHE mobile data package
5. If you opened a moey! account after sending the SMS to participate in the campaign, you will earn 5€ directly in your moey! account and a refund of 10€ after your first mobile plan top-up, with a minimum value of 10€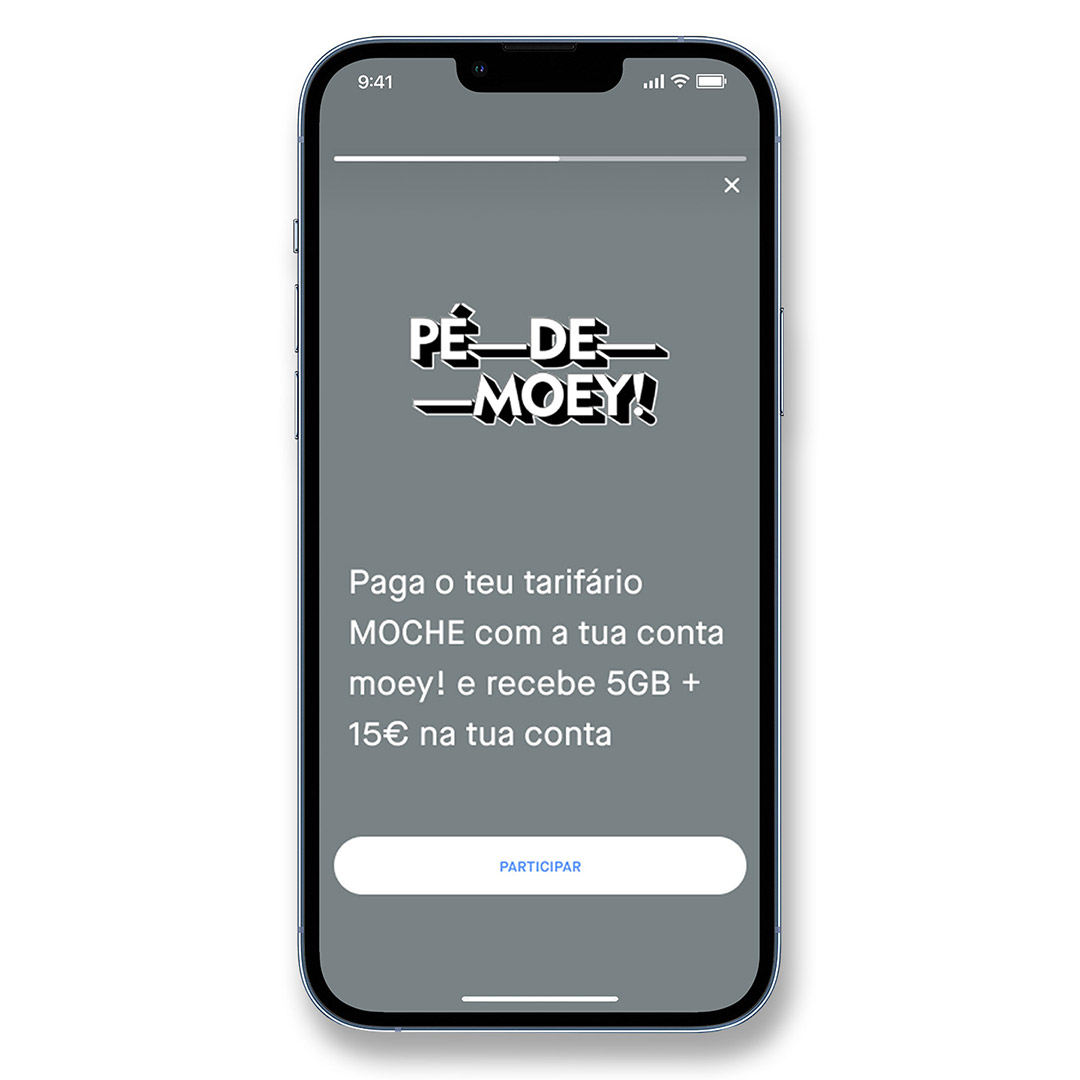 Until when can I participate?
You can participate in the campaign until 31/12/2023 and your reward can be delivered to you no later than 31/01/2024.

For more information, check the campaign policy and our FAQ.