First things first
at My moey!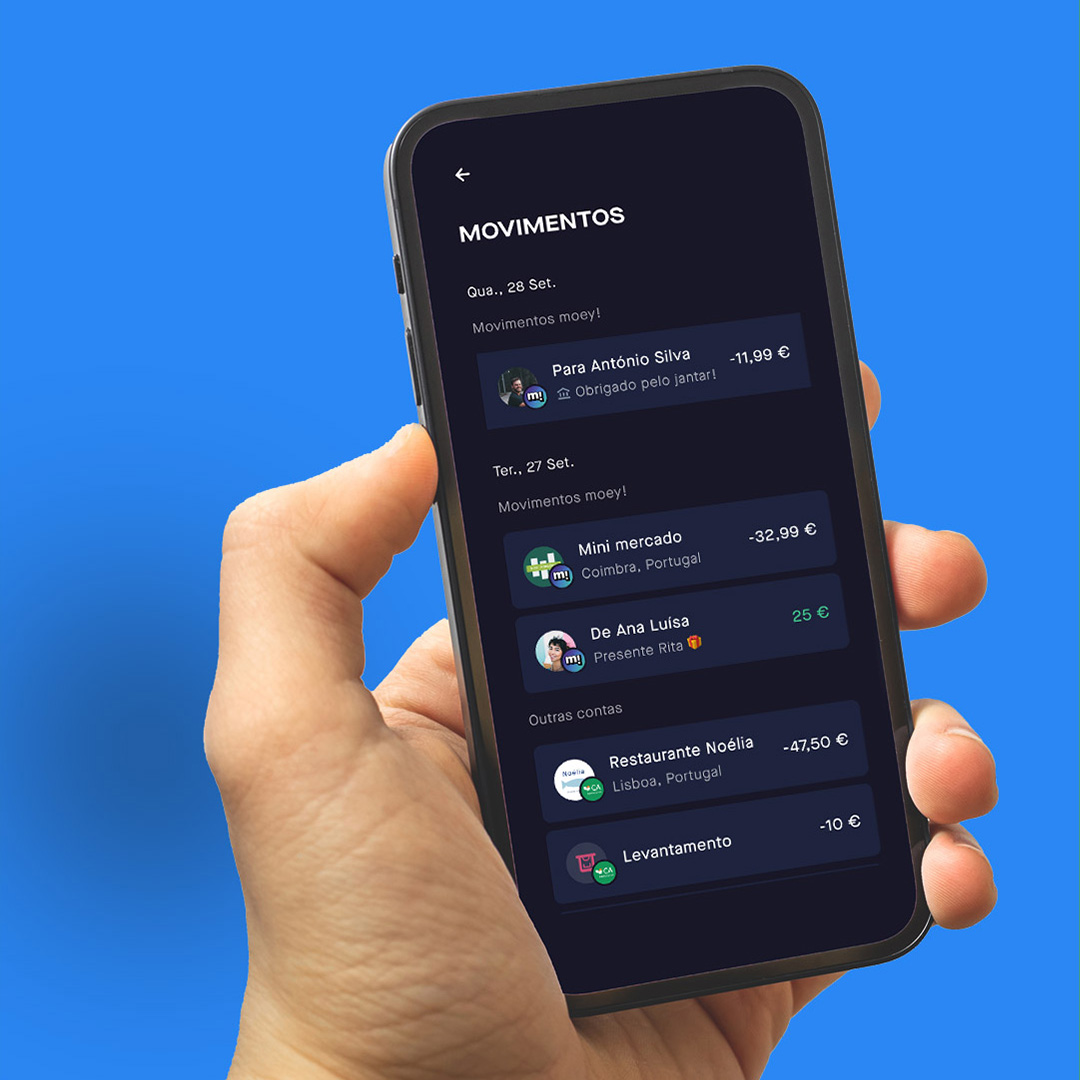 Get a global overview of all of your Movements
Check your most recent activity and the latest account movements, identified by category.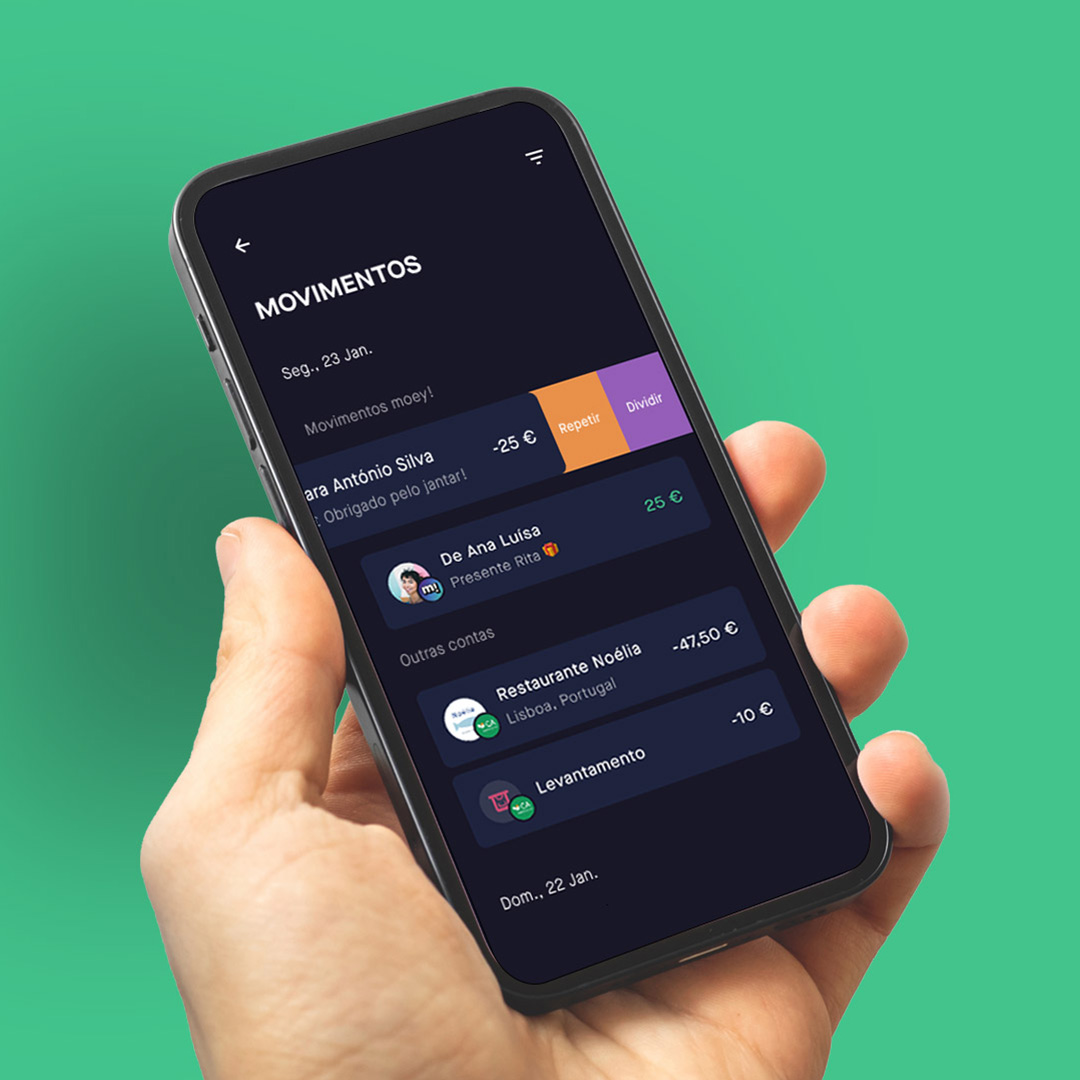 Perform actions directly from your feed
Split bills, send money to groups of contacts or edit categories of your expenses through your feed.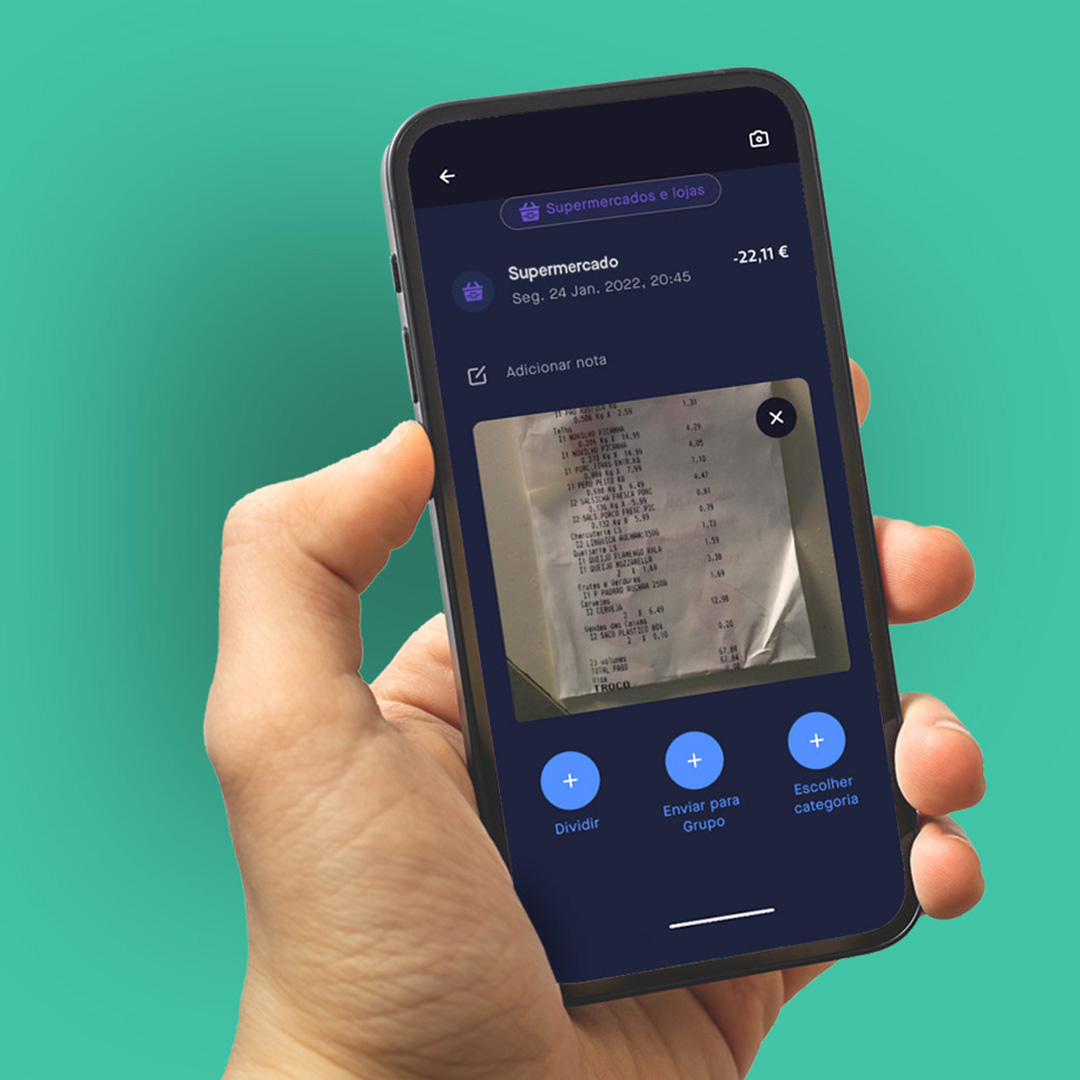 Customize your transactions
You can add photos and images to your transactions, add notes, and share with your cell phone contact groups.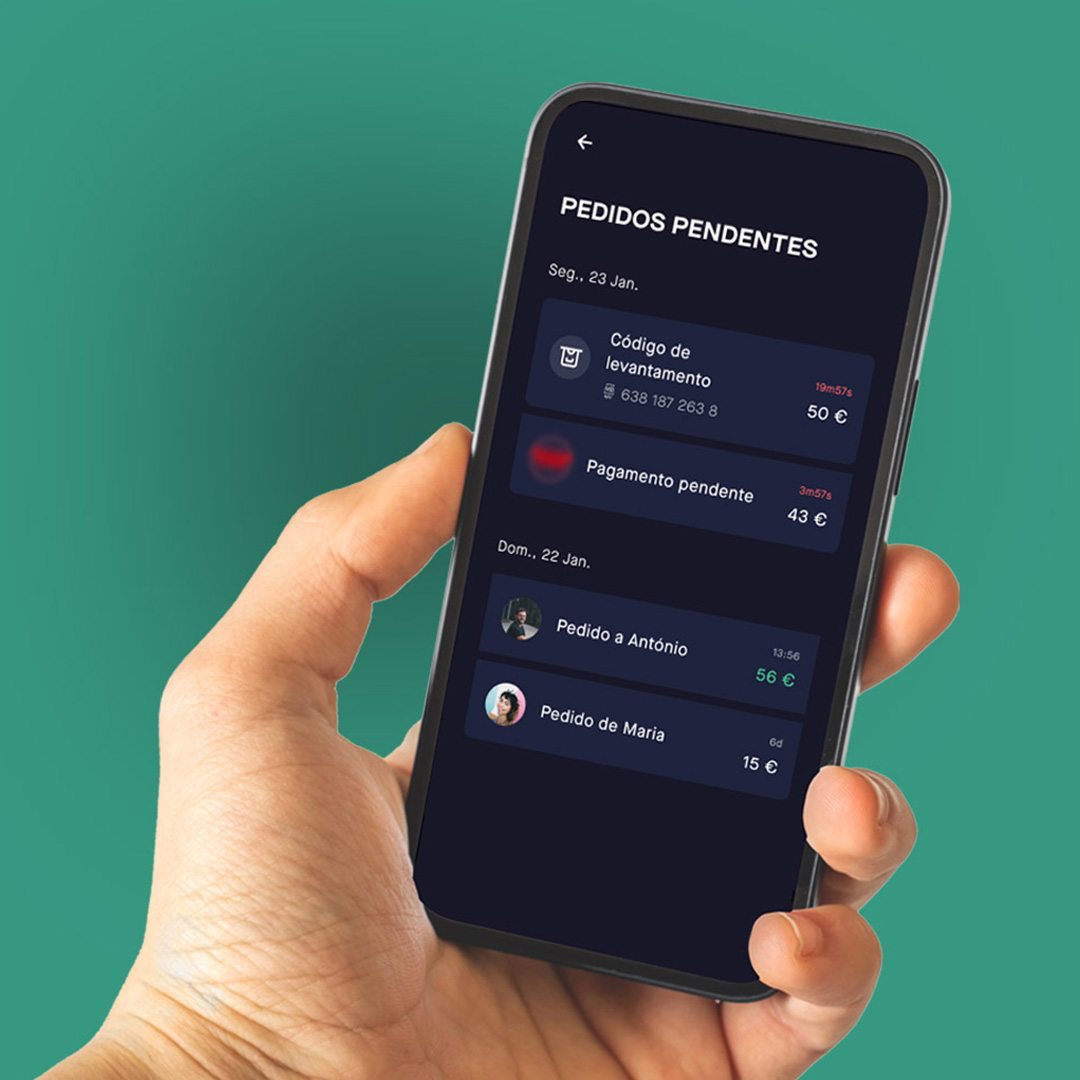 Get all the important information for your day
See what you have pending as soon as you log into the app and access all your relevant and customized information.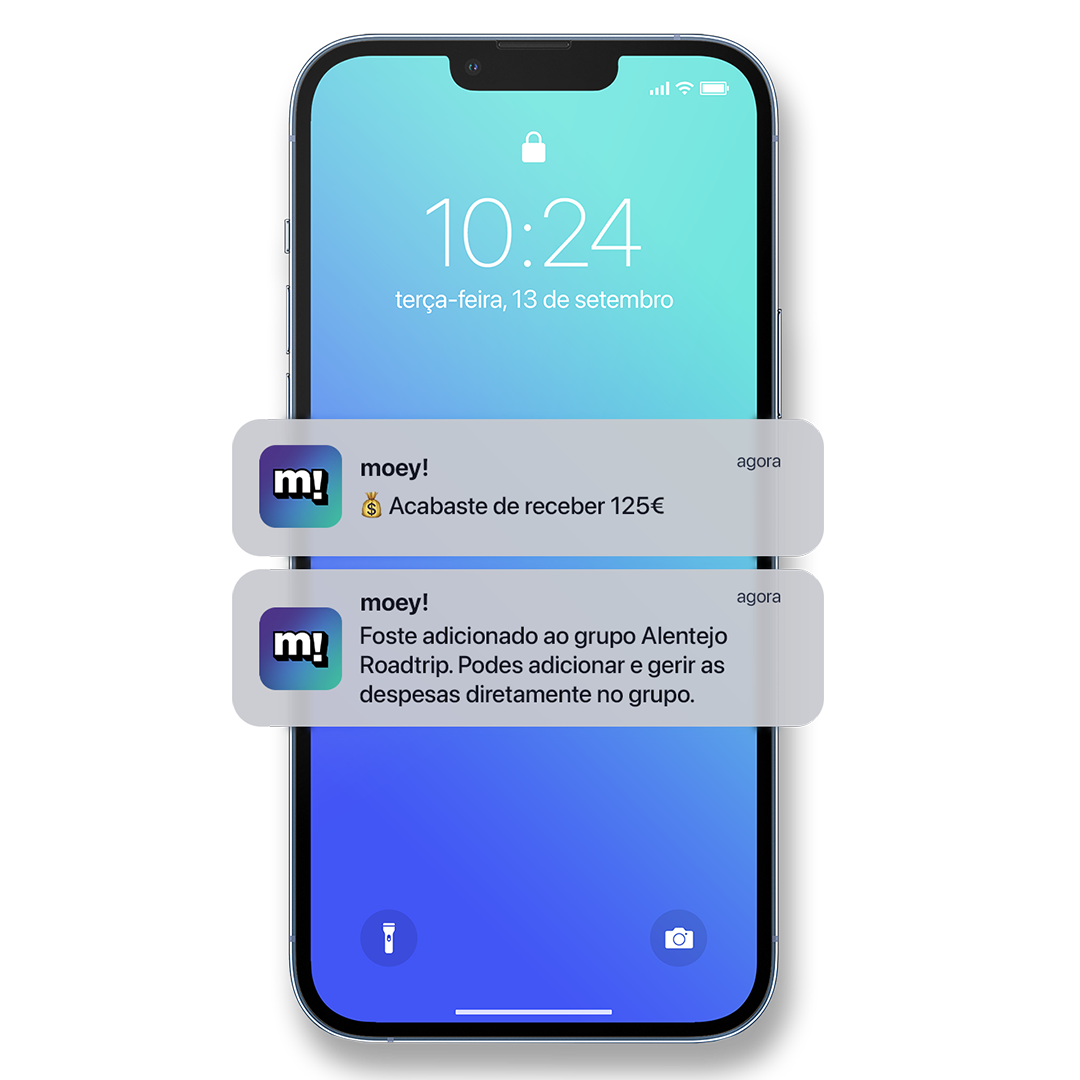 Always keep track of what is happening with your money
You will receive notifications telling you whenever they send you money or when you make payments so that you have full control over your accounts. Receive group notifications and change settings at any time.
Access all your bank accounts in the moey! app
Check your balances, track your account movements, and send money from other bank accounts without additional costs or delays.
Create Goals and put money aside effortlessly
For each of the savings you define how much and until when you want to save. Achieve your goals more easily through rounding and automatic transfers.
A global and organized view of what you spend and receive
Understand if you are spending too much money on restaurants or if you could spend more on sports. Easily access your spending history with all your expenses organized by different categories.